CLOSED

®

SPEED


IS THE SPEED OF OUR BUSINESS.
BUILT TO SERVE YOURS.
CLOSED® has been conducting real estate closings 100% online since 2018.

We've gotten good at it - which means conducting closings in as little as 4 minutes.
Unparalleled
Responsiveness
Some "industry experts" think technology is a replacement for top title talent. CLOSED® knows better. Our technology jet fuels client experiences, offering unparalleled speed and communication.
Venmo-Style Digital Earnest Money Deposits
Paper checks and escrow letters are a relic of the past. CLOSED® offers 100% digital earnest money deposits with instant notifications at NO additional cost to buyers or agents. The typical deposit takes 3 minutes. Probably less time than for you to find your checkbook.
Some title companies take days or even weeks to complete a title search. At CLOSED®, our typical search time is counted in hours and in many markets is a guaranteed return time of 24 hours or less. That means working with CLOSED® could mean you send us the contract today, and we close tomorrow.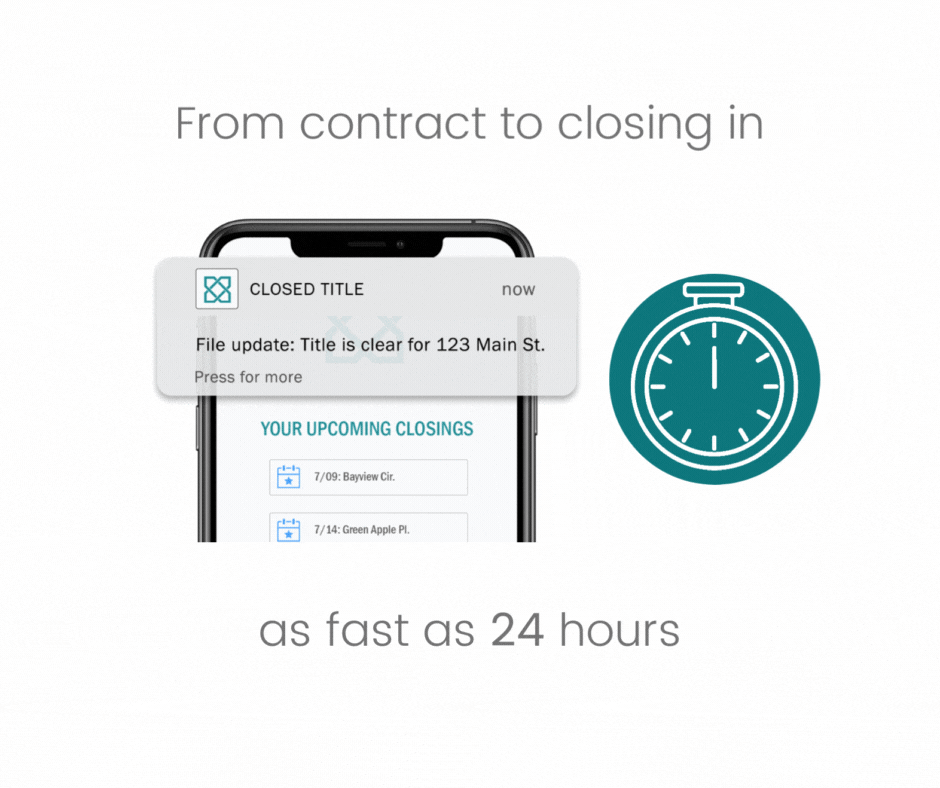 HEADQUARTERS
1212 East Broward Blvd
Suite 202
Fort Lauderdale, FL 33301
PHONE
EMAIL